That's an exclamation, not an order. The cover of SEASON FOR SURRENDER is here, and it's an absolute beauty.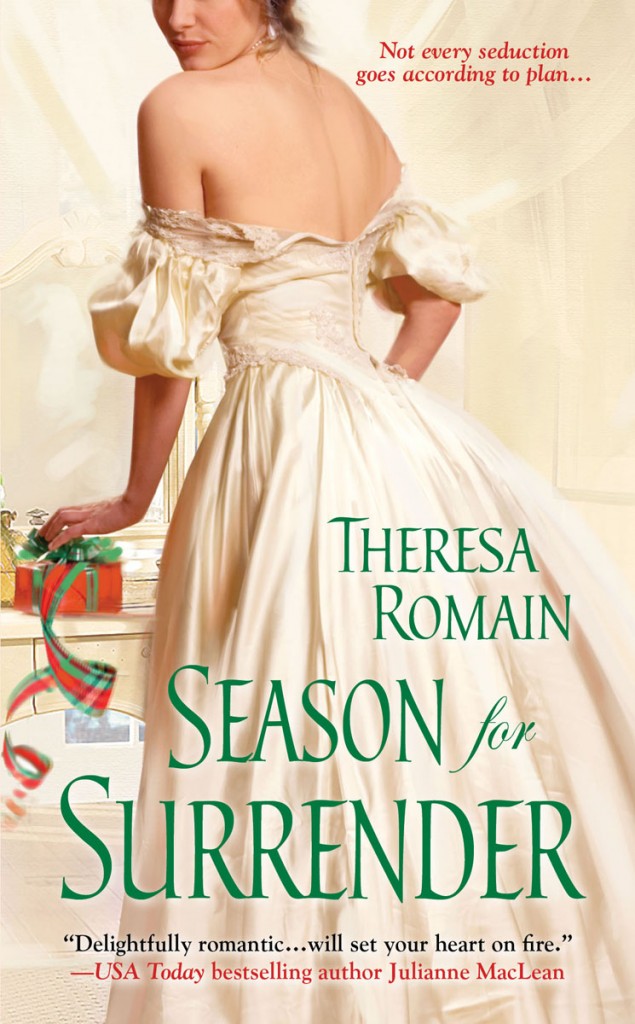 I owe the Kensington art department a virtual high-five and a size XL thank-you for this cover. It's got the beautiful colors and subtle holiday hints of the SEASON FOR TEMPTATION cover, plus…well, Louisa looks like she's up to something, doesn't she? Which she most definitely is.
My heartfelt thanks to bestselling author Julianne MacLean, who offered that lovely quote for the front cover. Julianne's books are a complete joy to read, and I'm very honored by her kind words. (And her first Regency title will be released in just a few more weeks—watch for BE MY PRINCE on April 24!)
No doubt you all want to run out and pre-order 15 copies of SEASON FOR SURRENDER? Well, you can…sort of. There's a little online glitch right now, and the book is listed as Season for Seduction (not Surrender) if you look it up on a book retail site. (Like this.) It should be corrected soon. In the meantime, feel free to seduce as well as surrender.