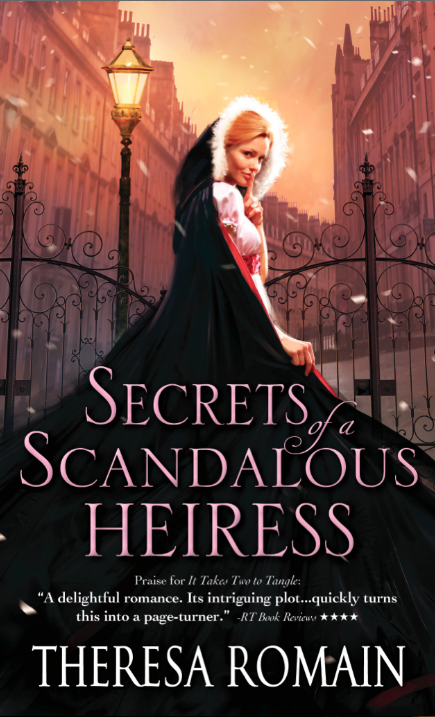 Readers, as you may know, Secrets of a Scandalous Heiress (Matchmaker #3) hits stores on January 6. What you might not know? It takes place in the resort city of Bath.
What you also might not know? It's got a few release-day twins.
Authors Shana Galen and Erin Knightley–delightful ladies whose books are auto-buys for me–also have new releases out on January 6, and their stories are set mostly or completely in Bath. Shana's novella is The Viscount of Vice, and Erin's novel is The Earl I Adore.
Since historical romances set in Bath are few and far between, we thought this was a pretty cool coincidence and had to talk it over. And when historical romance authors start talking, they usually talk about giveaways. How could we resist? Three books out on the same day, all set in Bath…clearly, we had to plan something special.
So here you go. We've set up four "I'd Rather Be in Bath" giveaways, each with a play on Bath or, well, a bath. There's a grand prize of signed books from each of us, plus a tote bag and a wooden bath caddy that can hold (just for example) a paperback and a glass of wine at once. Shana's giving away books plus the movie Persuasion, set in large part in Bath. Erin is offering goodies from the UK, plus her first two Bath-set Prelude to a Kiss romances.
As for me? Since Secrets of a Scandalous Heiress is the third Matchmaker romance, I'm giving away the first two books in the trilogy: It Takes Two to Tangle and To Charm a Naughty Countess. To go along with those signed books, I'm giving away a pair of sandalwood bath bombs. Not just because I can't resist a Bath-bath pun (although I can't), but because sandalwood is an important character point in Secrets.
These giveaways are run through the Rafflecopter widget below and are open to entrants with US addresses. The four giveaways will open on January 2 and will close on January 5. Winners will be randomly chosen.
Thanks for stopping by, and good luck in the giveaways!