A Gentleman's Game came out only three weeks ago, so it's hard to believe another new release is coming up soon–but so it is! On March 29, which is less than five weeks away, the Royal Rewards duo begins with the release of Fortune Favors the Wicked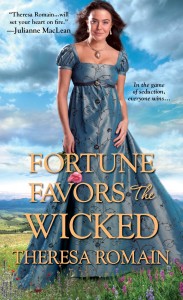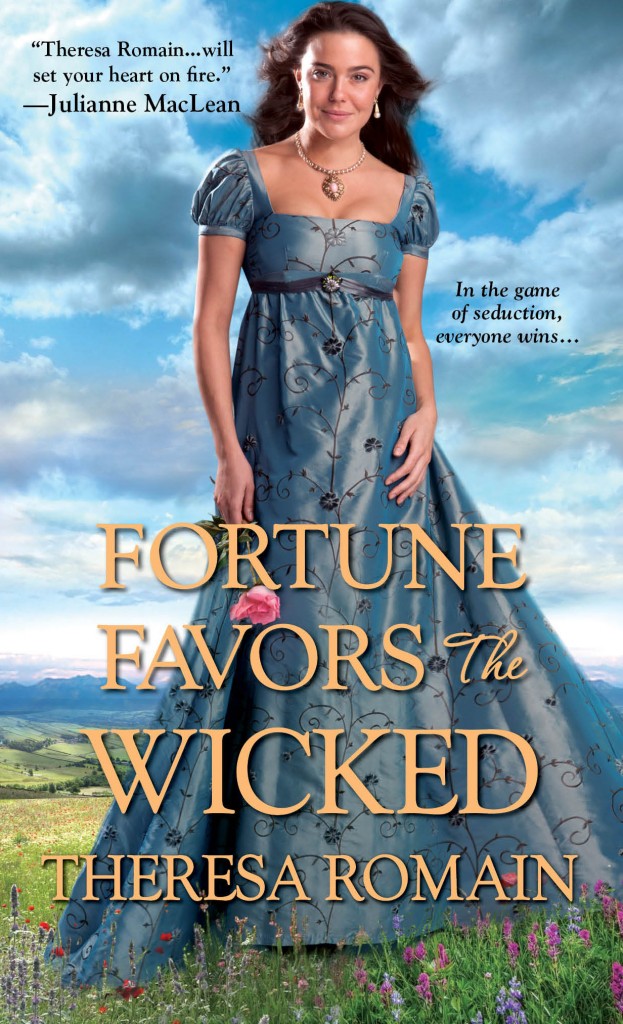 . It's a treasure-hunt romance featuring a soon-to-be-ex-courtesan, a roguish former naval lieutenant, scandalous paintings, gold coins, more than one John Smith, and a dog named Captain. Booklist has given Fortune Favors the Wicked a STARRED review.
Romain launches her new Royal Rewards series on a high note with this richly rewarding Regency tale, in which she brilliantly demonstrates her flair for creating one-of-a-kind protagonists who are not cut from the conventional bolt of romance-hero and -heroine cloth.
Want to read Charlotte and Benedict's story early? Of course you do. You can read Chapter 1 on my website now, and my publisher Kensington has set up an advance-copy giveaway on Goodreads. It's open until February 29, and there will be *25* winners. Get your entry in!
Don't tell my other books, but Charlotte and Benedict were one of my favorite couples to write. I hope you'll love meeting them soon.