The Holiday Pleasures ebook bundle is now available! This reissue collects all four historical romances into a single discounted ebook file. If you've never read these books, now you can one-click and own them all. (The individual titles are still available too.)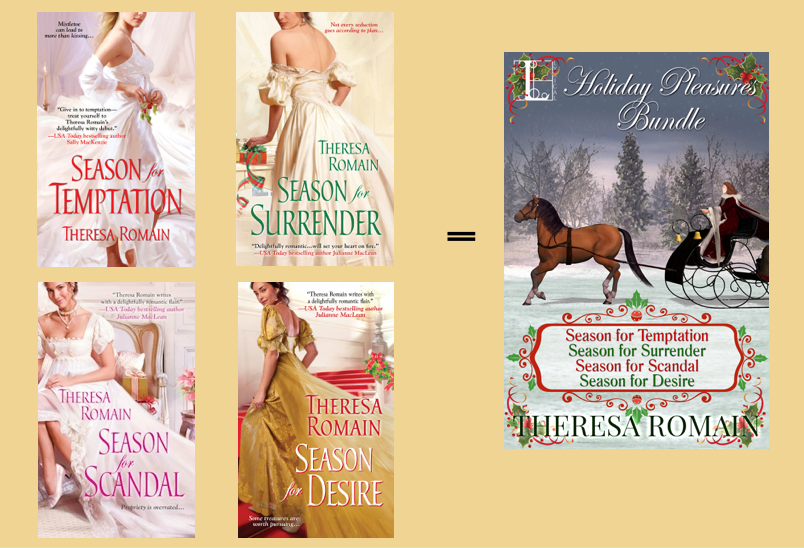 Find more info about the series, plus order links, here.
See inspiration for characters, settings, and objects on Pinterest.
Sign up for my newsletter to receive a free Holiday Pleasures epilogue AND be the first to see the cover art for my July 2017 book! The easiest way is on the Home page of this site.