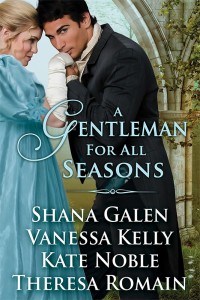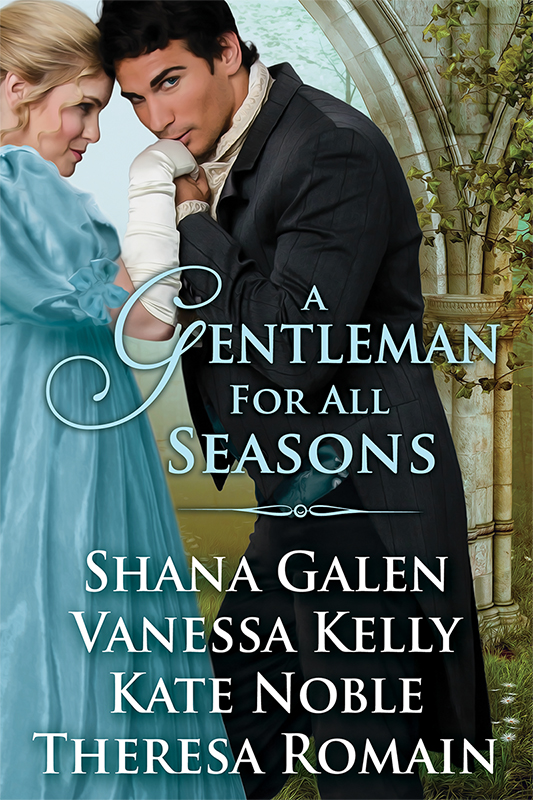 A Gentleman for All Seasons–the anthology Shana Galen, Vanessa Kelly, Kate Noble, and I have collaborated on–will be out in less than five weeks. We started planning this project in January, so it's very exciting to be so close to release day.
I've just posted Chapter 1 from my second-chance-at-love novella, "Those Autumn Nights." You can read it here. I hope you like meeting Bertie and Eliza–and Bertie's sister Georgie, whose matchmaking tendencies thread through every novella in the anthology.
If you've pre-ordered A Gentleman for All Seasons, thank you! My fellow authors and I wanted to go a step beyond words of gratitude, so we've created a site full of bonus goodies (sneak peeks, an excerpt movie, and a coloring page) for readers who have pre-ordered. To check it out, visit this teensy Google form to get the bonus site's link and password.
Even if you haven't pre-ordered yet, you can get the coloring page, which our marvelous cover artist created from the anthology cover art. Click here to view and download the image. Little Miss R has completed her version, which turns the Regency couple into superheroes named "Rainbow Guy" and "Flower Girl," shown here in their "laer." (We'll work on spelling.)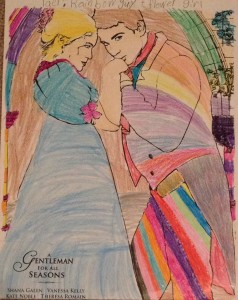 If you color your own version of the cover art, be sure to let me know! Superhero identities are not required.