Lots of news this month! To celebrate Secrets of a Scandalous Heiress being a finalist for the prestigious RITA® award, my publisher has put the entire Matchmaker trilogy on sale for 99 cents per book.
Gender-flipped Cyrano romance? That'd be It Takes Two to Tangle.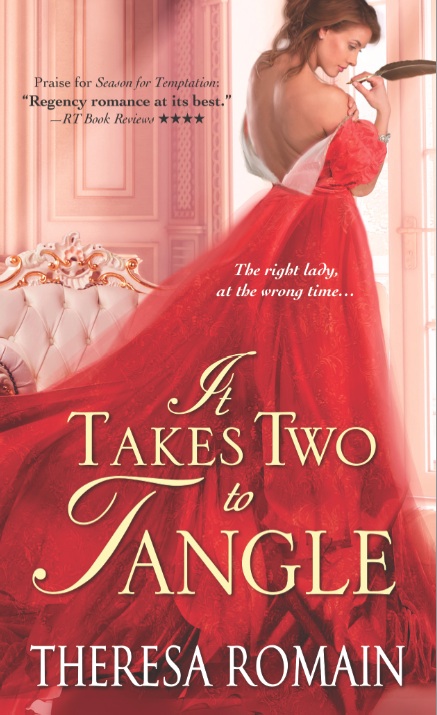 kindle • nook • kobo • ibooks • google
An overburdened virgin duke reconnecting with his rakish old flame? You're looking for To Charm a Naughty Countess.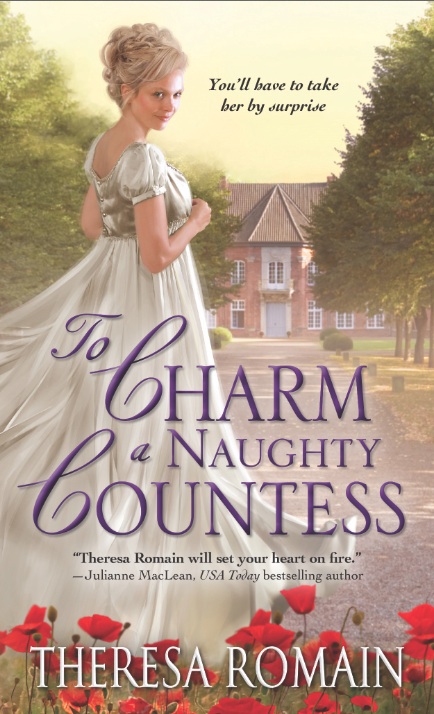 kindle • nook • kobo • ibooks • google
And yes, Secrets of a Scandalous Heiress is on sale for 99 cents too. Augusta and Joss's story is a reader favorite, with a snarky Anglo-Indian secretary hero falling for (you guessed it) a scandalous and savvy heiress in the resort city of Bath. If you haven't read it yet, I hope you'll give it a try!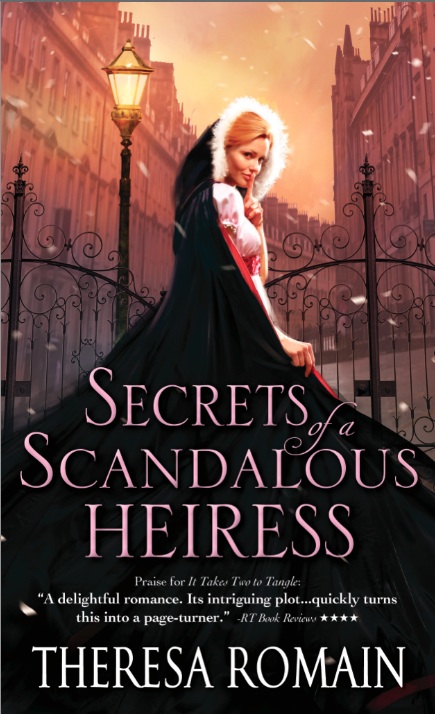 kindle • nook • kobo • ibooks • google
If you have a chance to leave a review of Secrets of a Scandalous Heiress on Amazon or Barnes & Noble, send me an email (theresa @ theresaromain .com) to let me know. I've got a bonus short story–sort of a Matchmaker epilogue–just for readers who leave a review of that book. Consider it my thanks to you. 🙂
You might find a few of my other books discounted this month, too. A Gentleman's Game is currently $2.99 or less at most ebook retailers, and the A Gentleman for All Seasons anthology is just 99 cents on Amazon–though any time now, it'll be back to its regular price.
By the way, my novella from A Gentleman for All Seasons–called "Those Autumn Nights"–will soon be released as a stand-alone story. The anthology will still be available! My fellow authors and I just want to give a few more options to readers. I'll let you all know as soon as I have cover art and more specific news.
And speaking of cover art…soon I'll share the art for Passion Favors the Bold, the second book in the Royal Rewards duo (after Fortune Favors the Wicked). My newsletter subscribers got the first peek! If you'd like to subscribe so you get all the news first about upcoming books, there's an easy form on the Home page or the Contact page.
That's it for now. I hope you have the chance this weekend to read something really fun! Like maybe…a Matchmaker romance?