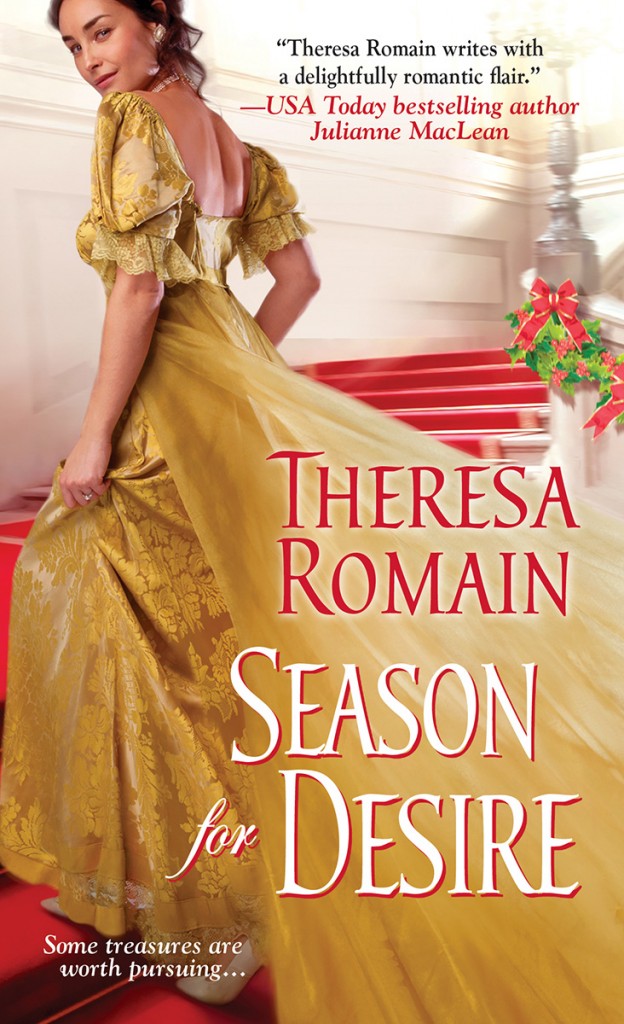 …book giveaways.
…bonus stories.
…behind the scenes posts.
…other things that don't begin with "b," but will no doubt still be entertaining.
…and more book giveaways! Always my favorite way to celebrate a new release.
The official release date of SEASON FOR DESIRE is October 7, two weeks from today. It's the story of a wayward earl's daughter and a grouchy American who meet by chance, wind up on a treasure hunt together, get snowbound, fall in love, and find a lot more at the end of their journey than either of them expected.
SEASON FOR DESIRE is the final book in the Holiday Pleasures quartet. It'll stand on its own, as all my books do, but if you've read the earlier books you'll meet a lot of familiar characters. There might possibly even be a secondary romance readers have been asking for since book 1. Maybe. Possibly.
If you haven't read the earlier Holiday Pleasures romances, author Rose Lerner wants to change that. Rose is graciously offering a giveaway of the first three books in the series: SEASON FOR TEMPTATION, SEASON FOR SURRENDER, and SEASON FOR SCANDAL. Those are links to the books' pages on my website, where you can find blurbs and excerpts. And here's a link to Rose's giveaway.
I started off as a fan of Rose's gorgeous historical romances, and eventually we got to be friends as well. She cooked up this giveaway idea when we were roommates at this year's RWA conference–so I set these books aside, signed and ready to personalize for the giveaway winner.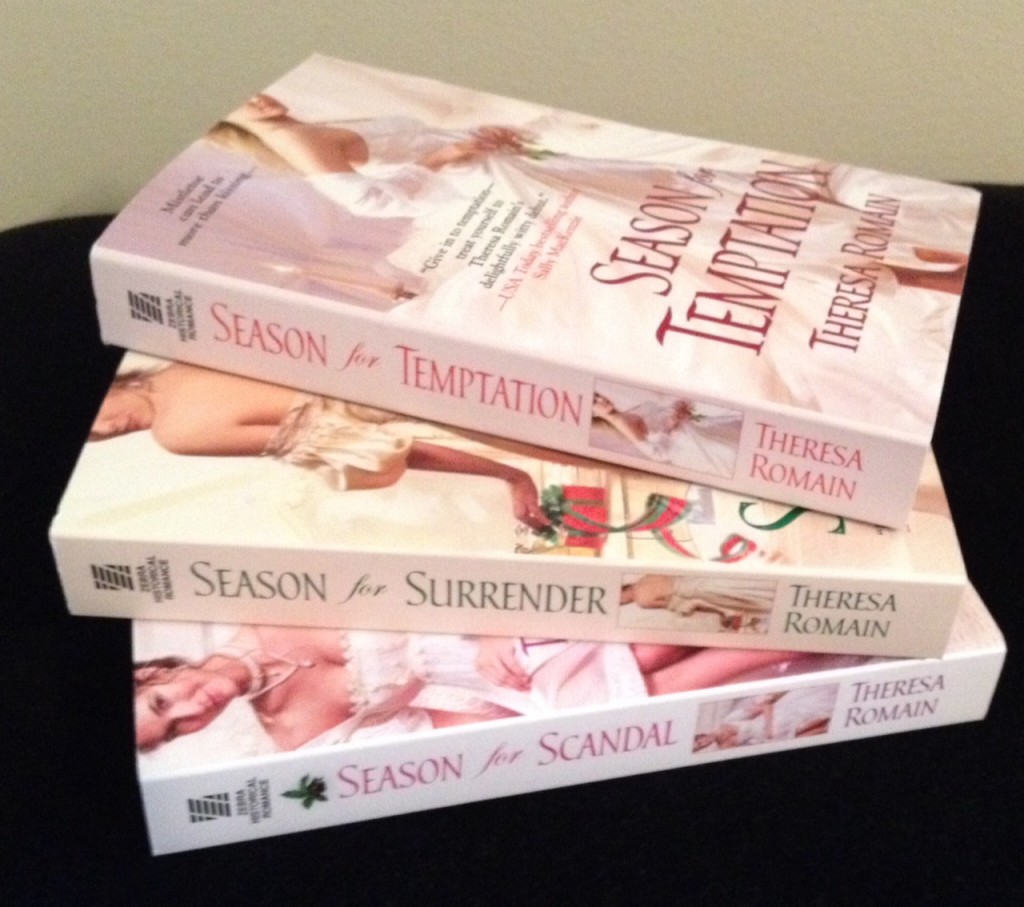 I also have a post up as part of the
Read of Romance Month
series–I'm chatting about my early hunt for romance in non-romance novels–and a SEASON FOR DESIRE giveaway goes along with it. There are just a few days remaining in the contest, so please stop by if you'd like to throw your name in the hat. I'm not saying the winner's book will be shipped out before release day, but…I'm not NOT saying it either.