Lately we've been talking about A Gentleman's Game, my next novel (out 2-2-16). But! I also have another new historical romance series beginning in the spring. Fortune Favors the Wicked is the first book in the Royal Reward duo. In this story, a former sailor and former courtesan join forces to find a fortune in coins stolen from the Royal Mint. I pitched it to my editor as "Regency It's a Mad, Mad, Mad, Mad World"–but with fewer shenanigans and a lot more romance.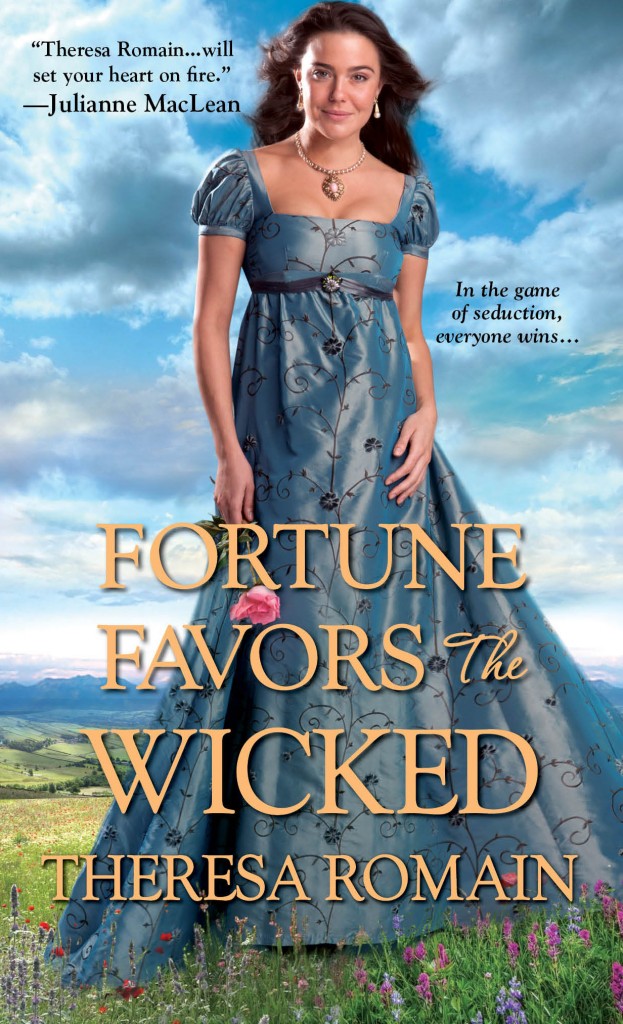 I've just posted the rest of Fortune Favors the Wicked's first chapter, so now you can read it in its entirety here. I hope you enjoy meeting Benedict and Charlotte.
Advance copies are starting to trickle out, and one of them is available now through a Goodreads giveaway. You can enter through the widget below. Good luck!