For the August contest theme, I asked readers on my Facebook page to vote between a few possibilities. The winner by a long shot? Historical romances with duke heroes! One reader will win the following: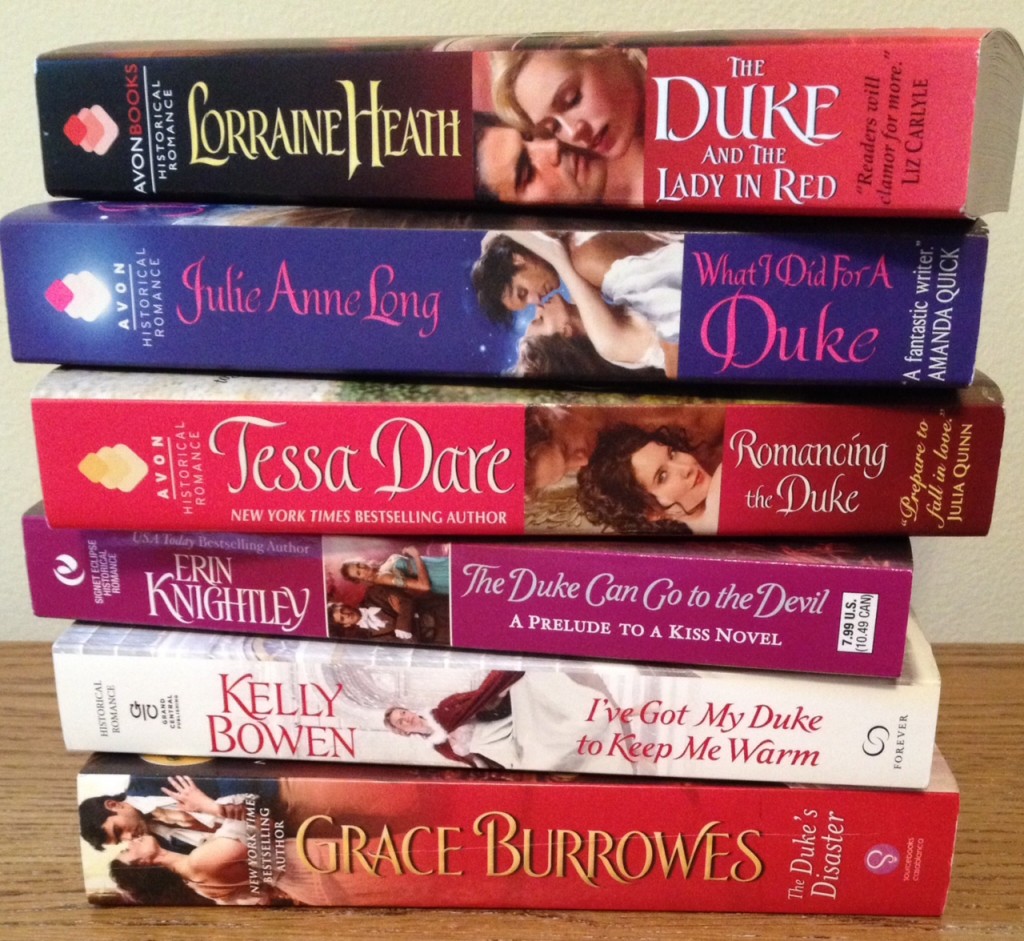 *Lorraine Heath's The Duke and the Lady in Red
*Julie Anne Long's What I Did for a Duke
*Tessa Dare's Romancing the Duke (which just won a RITA, the highest award in romance writing!–and it comes with a signed bookplate)
*Erin Knightley's The Duke Can Go to the Devil
*Kelly Bowen's I've Got My Duke to Keep Me Warm
*Grace Burrowes's The Duke's Disaster (signed by the author).
This contest is open internationally. To enter, simply fill in the form fields below and answer this question: Which of my books has a duke hero? (Hint: You can find the answer here.)
This contest closes August 31, 2015. By entering the contest, you agree to the fine print below the entry form.