Matchmaker Trilogy book 3
Sourcebooks Casablanca (January 6, 2015)
ISBN-10: 1402284055
ISBN-13: 978-1402284052
This book is not currently offered for sale. To be notified when it becomes available, sign up for my newsletter.
ONE GOOD PROPOSITION DESERVES ANOTHER…
A titleless heiress. A secret identity.
And the one man who could ruin it all.
Heiress Augusta Meredith is tired of stirring up gossip wherever she goes, so she escapes to Bath masquerading as a charming young widow in the hopes of taking a lover with no one the wiser. But when sardonic, darkly handsome Joss Everett arrives from London, her charade may be over before she has a chance to spread her wings.
Augusta persuades Joss to keep her secret in exchange for a secret of his own. Weaving their way through the treacherous pitfalls of a polite world only too eager to expose and condemn them, they begin to see that being true to themselves is not so bad…as long as they're true to each other.

2016 RITA® Finalist, Short Historical Category

"Romain brings her Matchmaker trilogy to a splendidly satisfying conclusion with this smart, sexy, and emotionally involving historical that gifts readers with a beautifully realized Bath setting and a refreshingly different, wonderfully nuanced hero and heroine."
—Booklist

"One of the best romantic novels that I have had the pleasure of reading in a long time. … It's brilliant, sharp and witty."
—Night Owl Reviews, TOP PICK

"I really enjoyed everything about this book.  The characters were fascinating….  I loved Joss' identity issues, and the setting made me so happy.  I also really liked that there wasn't an evil villain in the background twirling his moustache and cackling.  This was a delight."
—Smart Bitches, Trashy Books

"Secrets of a Scandalous Heiress is a terrific read – poignant, tender, funny and sexy by turns. Ms. Romain's writing is intelligent and laced with wit and humour; and the book is peppered with some truly beautiful, yet understated prose. I'm waiting not at all patiently to see what she's going to come up with next!"
—All About Romance, DESERT ISLE KEEPER

"Author Theresa Romain did a phenomenal job crafting this tale…I can not stop gushing about how damn pleased I am with this novel."
—Smexy Books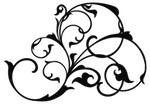 About the Book
Joss's family history–and the self-made successes of the Merediths–were both inspired by the real-life entrepreneur Dean Mahomet. Indian by birth, he married an Irishwoman and converted to Christianity, then built successful businesses based on his cultural background: shampooing (the contemporary word for massages) and a curry restaurant. He is mentioned by name several times in Secrets of a Scandalous Heiress–did you spot the references?
I try not to play favorites, but Sutcliffe's character was the most fun I've ever had writing a villain(ish). Half playboy, half toddler, and entirely self-centered, there wasn't anything he wouldn't say or do.
The plant somalata that plays such a significant role in the story is what we would today call Ephedra sinica. Used in the past to treat asthma, it's better known today for its effects on metabolism. Sutcliffe's wiriness and jitters are due in part to his reliance on somalata.
For a peek at Joss and Augusta after the events of Secrets of a Scandalous Heiress, check out the Extras page! I've posted love letters they exchanged nearly a year later. If you've read the book, you'll spot quite a few story references.
I couldn't leave that loving pair, Jem and Emily, behind entirely after this book. On the Extras page, you can read an epilogue to the Matchmaker trilogy, "In the Perfect Happiness."