Welcome to the website of historical romance author Theresa Romain. For book release news and exclusive content, please sign up for my newsletter:
---
Some of my books have gone out of print, and I'm working on making them available to readers again. Most recently, I've reissued the Holiday Pleasures quartet with new titles and cover art. All four of those romances are now out: The Viscount's Inconvenient Temptation, The Earl's Holiday Wager, The Baron's Marriage Gamble, and The Rogue's Treasure Hunt.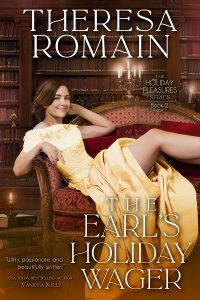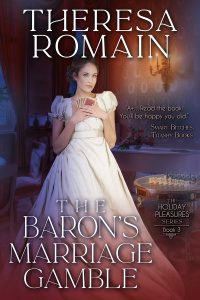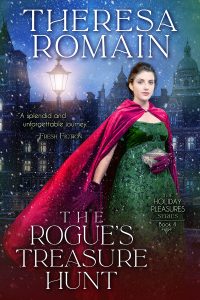 To learn more about me or my books, come find me on Twitter and BookBub or join my Facebook group. Thanks, and happy reading!