Welcome to the website of historical romance author Theresa Romain. For book release news and exclusive content, please sign up for my newsletter:
---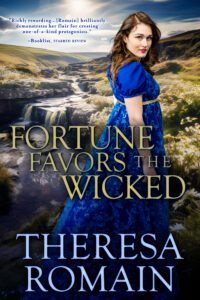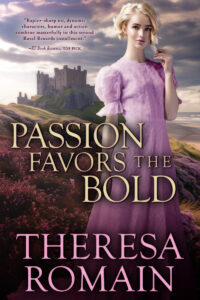 Some of my books have gone out of print, and I'm working on making them available to readers again. The first three Royal Rewards books–Fortune Favors the Wicked, Passion Favors the Bold, and Lady Rogue–are now available. The final Royal Rewards book, Lady Notorious, will be released in the first quarter of 2024.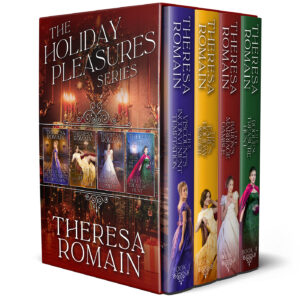 Also available: a digital box set of the Holiday Pleasures books. For half the price of the individual titles, gather these four Christmassy Regency-set romances with some of your favorite story elements. Friends to lovers, house party, wagers and rakes and bluestockings, marriage of convenience, treasure hunt, road trip…it's all here, plus three bonus stories.
Happy reading!