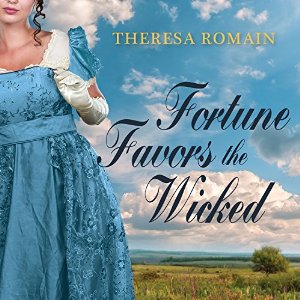 Royal Rewards book 1
Kensington Zebra (March 29, 2016)
ISBN-10: 1420138669
ISBN-13: 978-1420138665
Reviews • About the Book • Excerpt
Audio: tantor • audible • amazon • apple • google • kobo • scribd • downpour • audiobooks.com
This book is not currently offered for sale in print or digital formats. To be notified when it becomes available, sign up for my newsletter.
INDECENTLY LUCKY
As a lieutenant in the Royal Navy, Benedict Frost had the respect of every man on board—and the adoration of the women in every port. When injury ends his naval career, the silver-tongued libertine can hardly stomach the boredom. Not after everything—and everyone—he's experienced. Good thing a new adventure has just fallen into his lap…
When courtesan Charlotte Perry learns the Royal Mint is offering a reward for finding a cache of stolen gold coins, she seizes the chance to build a new life for herself. As the treasure hunt begins, she realizes her tenacity is matched only by Benedict's—and that sometimes adversaries can make the best allies. But when the search for treasure becomes a discovery of pleasure, they'll be forced to decide if they can sacrifice the lives they've always dreamed of for a love they've never known…
Story elements: Treasure hunt, hidden identity, partners, courtesan
Content Notes

Animal death (natural and nonviolent)
References to death of family members
Depictions of and references to ableism

Reviews
"Romain launches her new Royal Rewards series on a high note with this richly rewarding Regency tale, in which she brilliantly demonstrates her flair for creating one-of-a-kind protagonists."
—Booklist, STARRED REVIEW

"The characters are wonderfully complete, the story is fascinating, the turns in the plot are fun and not entirely expected. It's well-written, it's heart-warming, and just lovely – and I loved it."
—All About Romance, DESERT ISLE KEEPER


"A seriously fun book…I love Benedict. Love him. He's possibly one of my favorite heroes of all time."
—Binge on Books

"Ms. Romain has become an auto-buy author for me…Fortune Favors the Wicked is a truly delightful novel and one I have no hesitation in recommending."
—Romantic Historical Reviews

About the Book
Courtesan heroine Charlotte's path to fame and appearance were inspired by turn of the 20th century model Evelyn Nesbit. One picture in particular–this one–had the irrepressible look that seemed especially Charlotte-y. Nesbit's beauty won her fame, though she was mistreated and pulled into scandal. Charlotte had the HEA that Evelyn Nesbit never quite got.
As far as inspiration for the plot? I have to give credit to the madcap 1963 Stanley Kramer film It's a Mad, Mad, Mad, Mad World—which my father calls "easily the best movie ever made." (He's kidding. I think?)
Maggie's translation in Chapter 7 comes from the epigraph to T.S. Eliot's "The Waste Land." The sibyl was trapped by her own wish gone awry–something my characters can identify with. Any errors in Maggie's translation are my fault, though since she's only ten, maybe we can forgive her.
I based Captain not on a dog, but on an orange tabby cat. Tiger (creative name, I know) was my beloved pet for seventeen years–from childhood well into adulthood. He was as friendly and affectionate as any dog, and even when he grew old and slow, he never lost his love of people and being petted. My parents later got another orange tabby they named Captain, so I borrowed his name and Tiger's personality for Maggie's dog.
For the visual inspiration behind characters, objects, and settings in Fortune Favors the Wicked, check out the book's Pinterest board.