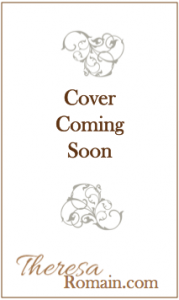 Royal Rewards book 4
Original publication date: February 26, 2019
Reissue coming early 2024!
Reviews • About the Book • Excerpt
This book is not currently offered for sale. To be notified when it becomes available, sign up for my newsletter.
Story elements: Hidden identity, Bow Street Runner, class difference, mystery
Content Notes

Violence/physical injury
References to murder
References to death of fiancée
References to gambling addiction
Depictions of and references to opiate addiction

Reviews
"Effervesces with romance…Moving and complex characters highlight this novel, which is enhanced by mystery and complicated by period class distinctions that make a match between Cass and George seem impossible. Regency fans will enjoy this stirring adventure."
—Publishers Weekly

"Superbly written romance … it successfully delivers well-developed, refreshingly different characters; an inventive plot richly imbued with danger and desire; and plenty of bold sensuality."
—Booklist

"Romain deftly weaves together the romance and mystery plots in this pleasing, enjoyable novel. … A refreshing historical romance featuring a partnership between equals."
—Kirkus

"Lady Notorious has made me a big fan of Romain's storytelling, and I cannot wait to dive into her backlist."
—Frolic

"A delightful, enthusiastic jaunt through Regency-era London. … Romain often writes about characters that aren't nobility, which is refreshing in historical romance, and Lady Notorious is doubly refreshing with its stalwart, investigative heroine."
—BookPage

About the Book
As I originally pitched it to my editor, Lady Notorious was inspired by the romantic heist movie To Catch a Thief–just as its precursor in the series, Lady Rogue, was inspired by How to Steal a Million. That's not how it ended up, though! Lady Notorious took its own twists and turns as I wrote it, and it doesn't bear much resemblance to Hitchcock's film anymore.
A murder mystery centered on a tontine seemed like a natural plot, since winning a tontine depends on everyone else dying. You'll find other tontines in the movie and book The Wrong Box, in Something Fishy by P. G. Wodehouse (in this case, marriage rather than death eliminated members), and even an episode of The Simpsons ("Raging Abe Simpson and His Grumbling Grandson in 'The Curse of the Flying Hellfish' ").
In the initial pitch to my editor (before I wrote either Lady Rogue or Lady Notorious), Charles was killed before the events of Lady Notorious while investigating a case. But he was too much fun in Lady Rogue, so not only did I not kill him off in the next book, I gave him his own secondary romance.
George's experiments in photography—not that he calls it that!—led me to research early photographic methods. There's quite a bit of chemistry involved in getting an image to imprint on paper. Some of my favorite tidbits were the striking blue paper images of the cyanotype method, which was invented too late to appear in the book, and the reaction of silver iodide and cold water, which does appear in one scene.
The image described in the epilogue is a reference to the earliest surviving photograph, made in reality about 6 years after George's.
For the visual inspiration behind characters, objects, and settings in Lady Notorious, check out the book's Pinterest board.

Excerpt
Coming soon!