Holiday Pleasures book 1
Original publication date: October 4, 2011 (as Season for Temptation)
Reissue date: August 23, 2022
ASIN: B0B8525BMW
ISBN: 979-8844074158
Reviews • About the Book • Excerpt
Ebook: amazon (available in Kindle Unlimited)
Print: amazon
A lighthearted Regency friends-to-lovers tale full of family, the delights of the London season, and an unbelievable number of biscuits.
James, Viscount Matheson, would do anything to help his disgraced relatives through a scandal—even take a proper bride. But his fiancée of convenience, Louisa Oliver, won't set a wedding date, and the beau monde keeps gossiping. James enlists the help of Louisa's beloved stepsister, Julia Herington, to push his suit forward.
If James is the head of his family, Julia is the heart of hers. She tackles problems large and small with enthusiasm, and she's quite sure she can help the charming viscount transform his troubled betrothal into a love match. Through renovations at a tumbledown country home, innumerable biscuits, and a family Christmas, James and Julia's alliance soon turns into friendship. And maybe more…
As the London season draws near, both are falling for someone they're forbidden to pursue. With reputations at stake, will James and Julia protect those they love…or tempt a scandal that just might end in happily-ever-after?
This book was previously published as SEASON FOR TEMPTATION.
Story elements: Friends to lovers, love triangle, blended family, Christmas
Content Notes

References to spousal illness and death

Reviews
"Hilarious and utterly adorable. Theresa Romain's brilliant debut manages to be both passionate and just plain fun."
—Courtney Milan, New York Times and USA Today bestselling author

"This delicious debut is Regency romance at its best — rich narrative, accurate historical details and interesting characters. Romain is definitely an author to watch."
—RT Book Reviews

"An absolute delight to read…one of my favorite books of the year. It has it all – witty dialogue, amusing circumstances, charming characters and a perfect romance. I can't wait for Ms. Romain's next book."
–Rakehell

"Thoroughly enjoyable… .  If you're looking for a sparkling, witty Regency romance that will have you laughing with joy and sighing with satisfaction, look no further."
–The Romance Dish

"Theresa Romain has planted herself squarely on my auto-buy author list."
—Boeklogboek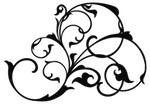 Julia and her stepsister Louisa get their names from one of Jane Austen's books. In referring to the heroines of novels, Northanger Abbey's novel-loving hero says, "Do not imagine that you can cope with me in a knowledge of Julias and Louisas." If those names were good enough for the great Jane Austen…
Want more of James and Julia? Their love letters to one another following their marriage are posted on this site's Extras page. Julia also appears in a scene of the next Holiday Pleasures book, The Earl's Holiday Wager (originally titled Season for Surrender).
For the visual inspiration behind characters, objects, and settings in the Holiday Pleasures romances, check out the series's Pinterest board.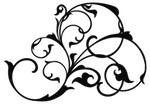 From Chapter 1
In Which an Unbelievable Number of Biscuits Are Consumed

August 1817
Stonemeadows Hall, Kent
THE CLOCK ON THE drawing room mantel ticked away the seconds loudly, and James drummed his fingers on his knee in time with it.
Perhaps it was excitement that caused his every nerve to feel on edge. A man should feel excited to meet his future bride's family, shouldn't he? Certainly not nervous, though. Not when that man was a viscount, accustomed to the sharp eyes and sharper tongues of the ton.
But ever since Lord Oliver had written to approve James's suit of the Honorable Louisa, James had felt nervous, as if something might go awry and upset his swiftly laid plans. Now that he was in the Olivers' drawing room, the feeling grew even stronger.
He sighed and walked to the window, but his eyes could hardly take in the well-tended grounds outside. Once again, he ran through his mental list of Reasons This Engagement Made Sense.
First, Louisa was intelligent and poised. Second, she came from an old and established family. Third, he liked and respected her. And fourth and perhaps most important of all, she'd agreed to marry him after a courtship that even he would have to describe as perfunctory.
Behind him, the drawing room door slammed open with a bang.
James whirled at the interruption, expecting to see the elderly butler who had shown him in a few minutes before.
Instead, a young woman burst into the room at a half-run. She was muttering loudly, her expression harried and the bodice of her frock askew.
"Curse and drat that girl, drat her. I knew she hadn't left her music in here, but where could it be? We'll never find it before the vi—"
As her eyes roved the room, she froze in mid-word upon seeing James. Her mouth dropped open. "Urr."
The clock on the drawing room mantel ticked off four endless seconds as James stared at her, still too surprised to speak, and she stared back with wide blue eyes.
The young woman spoke first. "Well, I'm embarrassed. I don't know what to say." She glanced longingly at the doorway. "Could I go back out and pretend this never happened?"
James stifled a laugh. "Please stay," he replied, bowing to his companion. "I'm delighted to meet you."
He was pleasantly surprised to find he meant those trite words. Since the door had banged open, his tension had begun to ebb, as if he'd simply needed a jolt to bring back his sense of self-possession.
"I'm sorry, you are . . . ?" The young lady seemed still to be struggling to comprehend James's presence in the drawing room.
"Lord Matheson. That is, I'm James, Louisa Oliver's intended."
She gasped and grew pink with embarrassment, so James prompted her in his gentlest voice. "May I assist you with anything?"
She met his eyes again, and he was pleased that the flush began to fade from her cheeks. She was rather pretty, small and fair, with a heart-shaped face and a wide mouth that was currently pursed in thought.
"I don't think so, but thank you. Unless you're willing to forget that this happened at all, which it seems you are, since you're being polite to me. I hardly know why, unless that's just something that viscounts do. I promise, I did mean to have everything perfect for your arrival, but instead I've blistered your ears in the first minute we met."
"It's quite all right," James assured his companion again. He gestured her toward a pin-striped sofa. "Please, be seated if you wish. I've heard much worse language before."
"Really?" The young woman looked intrigued. "From ladies? What did they say?"
James coughed to hide another laugh.
Who on earth was this impulsive creature? She seemed to say whatever was on her mind, which he'd rarely encountered among females but found now that he enjoyed immensely.
Unable to suppress a smile, he replied, "It would hardly be polite of me to repeat such words to you, especially since you've just complimented me on my manners."
"Nonsense," she replied at once. "I'll give you another compliment if you tell me. I'm sure I can think of something."
There was more than a small part of James that wanted to take her at her word, to say forbidden things to a young woman. He had a feeling this one wouldn't be scandalized; she'd laugh and ask for more.
And he was curious, too, about what she might offer him as a compliment.
Perhaps a little too curious?
"I'm sorry to have to disappoint a lady," he said. "But I really shouldn't."
"I suppose you're right." His companion sucked on her lower lip, deliberating. "I like your coat."
James stared down at the sleeves of the garment in question. It was well-tailored, but apart from that it looked ordinary to him. "Thank you?"
"That was your compliment. Or rather, my compliment for you," she explained. "You see, I followed through on my part of the bargain. Perhaps sometime soon you'll follow through with yours, since you'll be visiting our family for a while."
This was too ridiculous. James shook his head, protesting, "Absolutely not. There was no bargain. You're not going to trick me into teaching you how to talk like a guttersnipe just by telling me you like my coat."
"But I really do like it," insisted the young lady. "You look quite noble, if that's the right word for a viscount. I'm well aware that my own appearance is out of sorts, which is another thing I meant to remedy before your arrival."
She brushed an errant lock of blond hair from her forehead, looking rueful. "I intended to have my hair pinned up properly, but perhaps you know how it is when you are with young children. I'm always having to crawl after something or other, and it is just so much easier not to attempt misguided elegance when one is alone with family. Which you soon will be, but still, first impressions can be so lasting, and I didn't want to come across as a complete hoyden despite the possible truth of the matter."
The cheerful lilt returned to her voice by the end of this speech, and James was again transfixed by the play of her eager features as she talked, the curve of her mouth, her animated hands.
Her hands. As if time slowed to a crawl, James watched as one of her hands reached for his.
He stared at her hand on his, feeling burned by her cool fingers. It was a whisper of a touch, but his skin prickled under it.
But she was talking to him. What was she saying? He mentally shook himself to pay attention, trying to ignore the fingers holding his.
"Louisa seems to like you very much," the young woman added, still holding James's hand in her impulsive grasp. "Since I know she likes me too, I daresay you can tolerate me as well as she does, and we'll both get to like each other."
Her innocent words acted on James like a slap.
Louisa.
His mind reeled. How quickly he had forgotten all his nervousness, and even his surroundings, while talking to this girl. He drew his hand back slowly.
"We'll get to like each other," he repeated, avoiding his companion's avid gaze.
He feared that was too true.
He had to remember he was here to arrange a swift marriage with Louisa, not to banter with . . . who was this young woman? She was obviously a member of the family, but she looked nothing like his tall, elegant betrothed.
"I'm sure we will," he replied at last. His voice came out stiff and formal. The stuffy tone displeased him, but he needed to place some distance between them.
"Forgive my ignorance," James began again in his best I-am-a-viscount manner, "but . . .who are you?" It was something a viscount probably ought never to have said, but really, sometimes it was so much easier just to cut to the essence of a subject.
"Who am I?" she repeated. "Why, have we really been sitting here these minutes and I never said? Oh, my lord, you must think I'm the rudest person you ever met."
"Not even close," he replied. "Remember all the words I know. I've been in some very rude company."
"Rude company . . ." She gave a sigh of pure envy. "You're so lucky. I'm Julia, Louisa's sister."
"Then you are lucky, too," he replied. He was still confused, though. How had his dark-haired future bride wound up with this tiny blond slip of a sister?
Julia seemed to read his confusion on his face, because she added, "I'm not really a blood relative, but I feel as close to Louisa as if we were. I mean, what I imagine I would feel like with a full-blood sister, though neither of us has one. Just half-blood. Though I feel as if they are full relations, too. So—that is, Louisa and I are stepsisters. Do you have any sisters?"
James restrained a smile as her cheerful words bubbled over him. "Yes, one elder sister," he answered when Julia finally wound down. "Gloria, the dowager Viscountess Roseborough."
Ah, Gloria. His smile dropped, and he chose his next words carefully. Gloria's troubles had already been laid out before the entire ton, but they might not yet have made it to the Oliver household in the country.
"My sister is a serious-minded person, and very conscious of propriety. But then, her life has not been easy of late."
Had he already said too much? He turned the subject. "Still, I can vouch from my own family experience that being related to someone need not make you close, and I'm sure the reverse is true, too."
Julia beamed at this affirmation, and a jolt of delight shot through James. She'd accepted him; she'd perceived his reply as honest. Perhaps he could have told her more after all…
* * *
Like it? Order it!
Ebook: amazon (available in Kindle Unlimited)
Print: amazon