Reissues of my out-of-print books are in the works–and now that the whole Romance of the Turf series is available in digital format (and most titles in print too), we're turning our attention to audiobooks. For the first time, all five Romance of the Turf stories will be released in audio format. All titles will be read by the talented Justine Eyre, with a release every few weeks.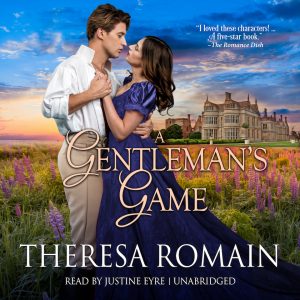 A Gentleman's Game is first up! Nathaniel and Rosalind's road romance is available today.
Release dates for the other titles are:
Scandalous Ever After: April 26
His Wayward Bride: May 24
The Sport of Baronets/The Way to a Gentleman's Heart (novella box set): June 7
Happy reading and/or listening!