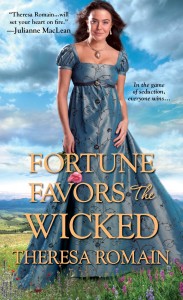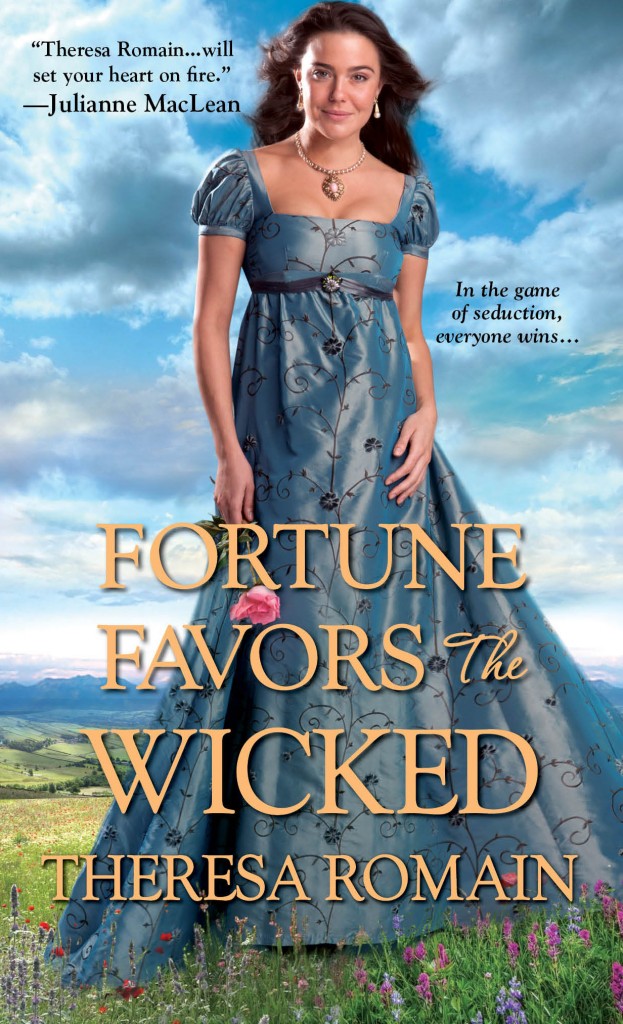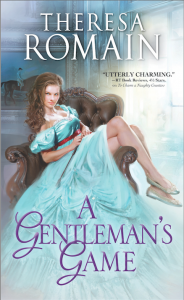 Welcome to the website of historical romance author Theresa Romain. For exclusive excerpts and book-release news, sign up for my spam-free newsletter:

A Gentleman's Game is now available! Meet Nathaniel and Rosalind as they travel the roads of England together, guiding stubborn Thoroughbreds and facing old secrets that might get in the way of new love. Reviewers have called it "fascinating" and "a damned delight of a book." See what they mean for yourself! A Gentleman's Game is available in print and ebook from all your favorite retailers.
Coming up at the end of March, you'll get Fortune Favors the Wicked, the first in a pair of historicals about Regency treasure hunters. Fortune Favors the Wicked has received a STARRED review from Booklist! All the info about it is posted on the Books page, where you can also find information about my other historical romances.
If you'd like to learn more, come find me on Facebook, Twitter, and Pinterest. Happy reading!

The Latest On-Dits…
February 10, 2016 >> Fortune Favors the Wicked received a STARRED review from Booklist. Charlotte and Benedict's story will be out March 29. For now, you can read Chapter 1 and pre-order the book in print, digital, or audio formats.
February 2016 >> A Gentleman's Game is available now, and Nathaniel and Rosalind are on tour! Find all the post and teaser giveaway links here. And be sure to check out the new website contest, which has a Valentine's Day theme.
December 23, 2015 >> All of Fortune Favors the Wicked's first chapter has been posted.